Happy Earth Day from Distinctive Schools! We are committed to helping our students learn about sustainability and protecting our planet. What are some ways you and your family show love to our environment? 🌳❤️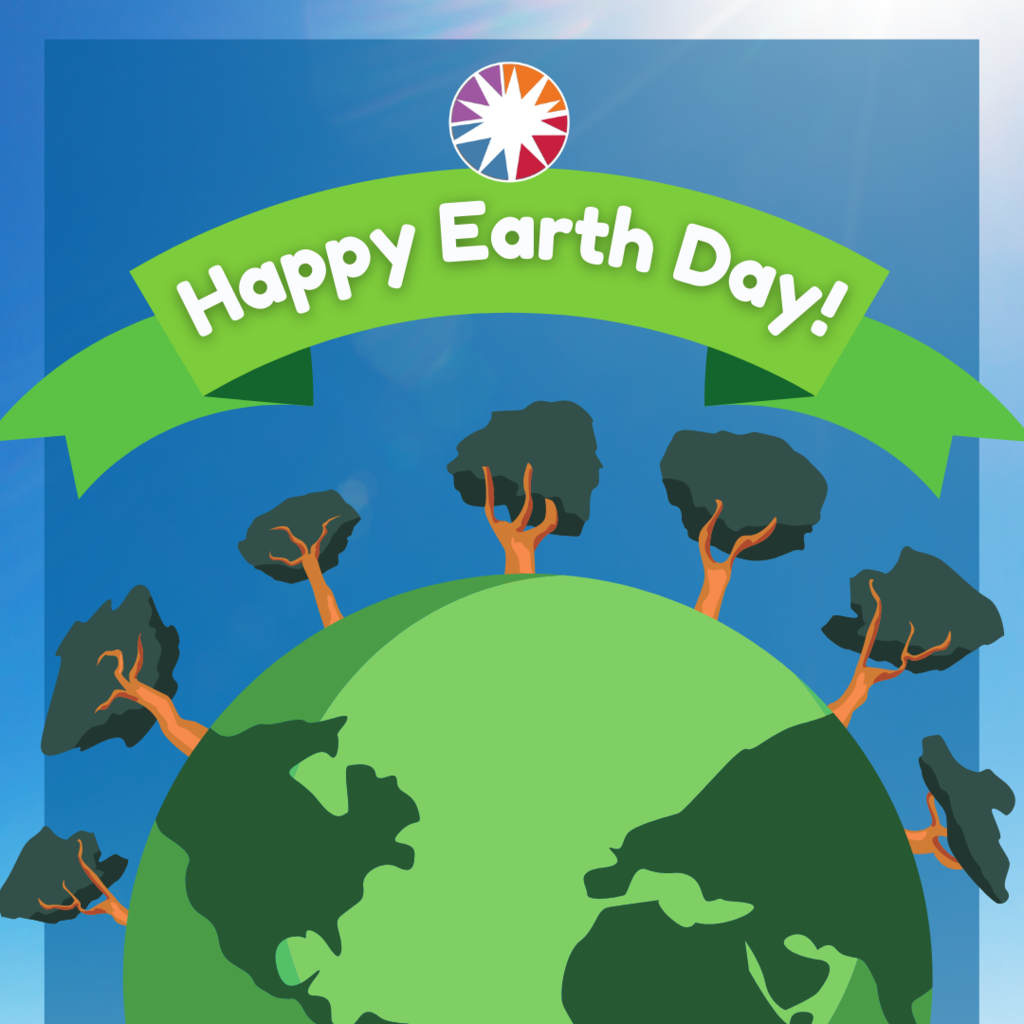 Our partners at Move This World visited our CICS Prairie and CICS West Belden campuses to talk to staff and students about how Social Emotional Learning really works in our classrooms! Take a look at what #SEL looks like in our classrooms – and let us know which of the emogers your family uses. Check it out!
https://www.youtube.com/watch?v=ZvXWBH_Jwpc&t=16s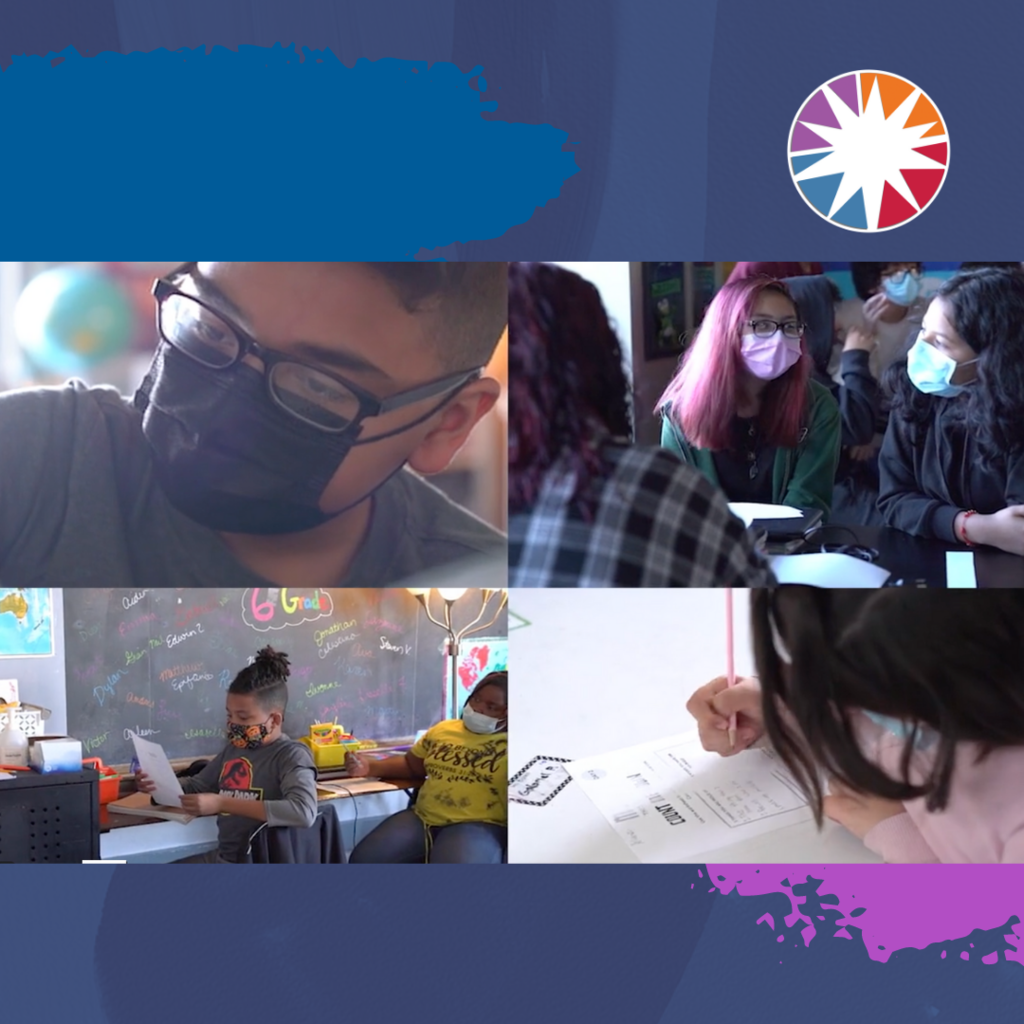 Get Vaccinated this Spring Break, and you could win! The first 50 students to show proof of a vaccine or booster shot during Spring Break (April 9-17, 2022) will receive a $25 gift card! Submit proof of vaccination or booster here bit.ly/DS_Gets_Our_Shot.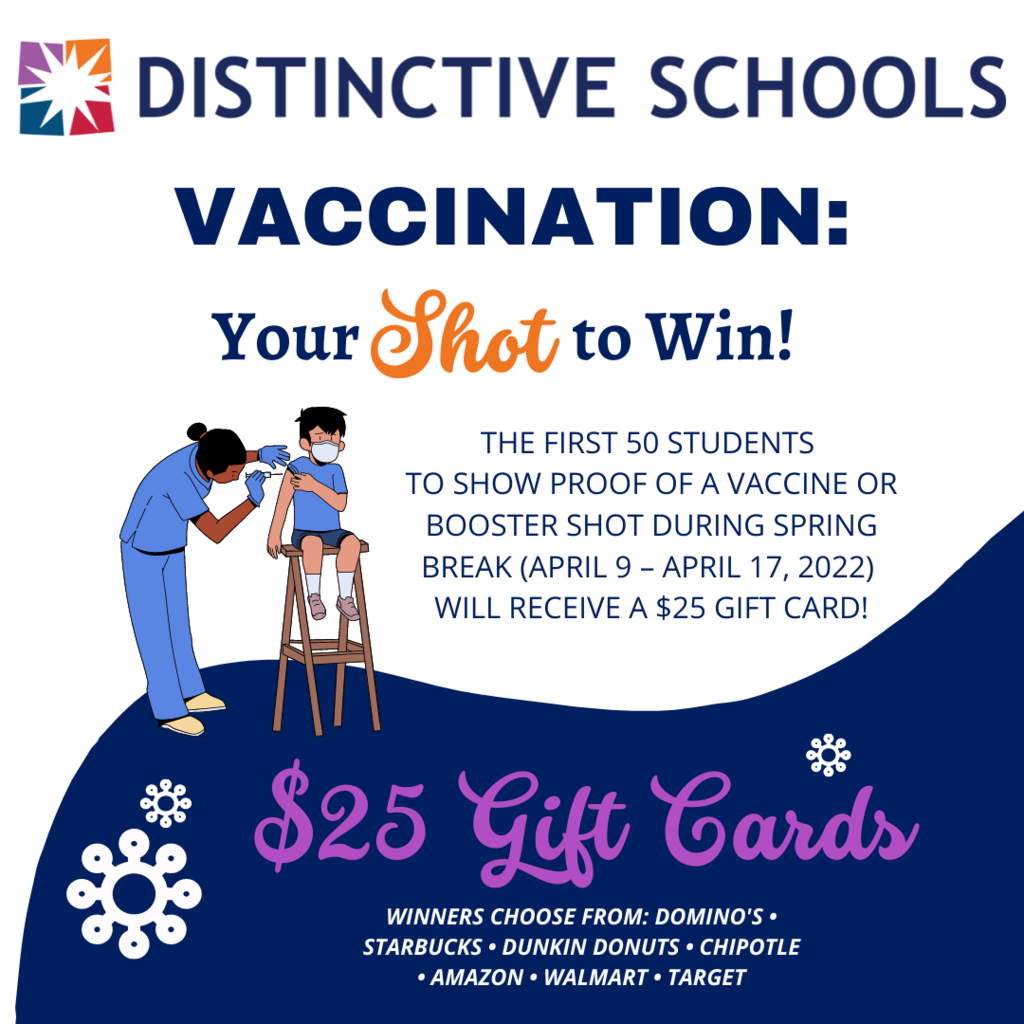 Today is National Paraprofessional Day! The work our paraprofessionals do is so important – to ensure that students of all abilities have what they need to succeed. We thank you for all you contribute to our learning environments! We celebrate incredible, supportive, thoughtful educators every day – and especially today! We appreciate you, Distinctive Schools Paraprofessionals!

Happy National Assistant Principals Week! Assistant Principals, this week is all about YOU! Thank you for your dedication and leadership, as work to keep our schools running smoothly, every single day. We cannot say it enough – you are all #ALLin, and you mean so much to all of us. From the bottom of our hearts – thank you!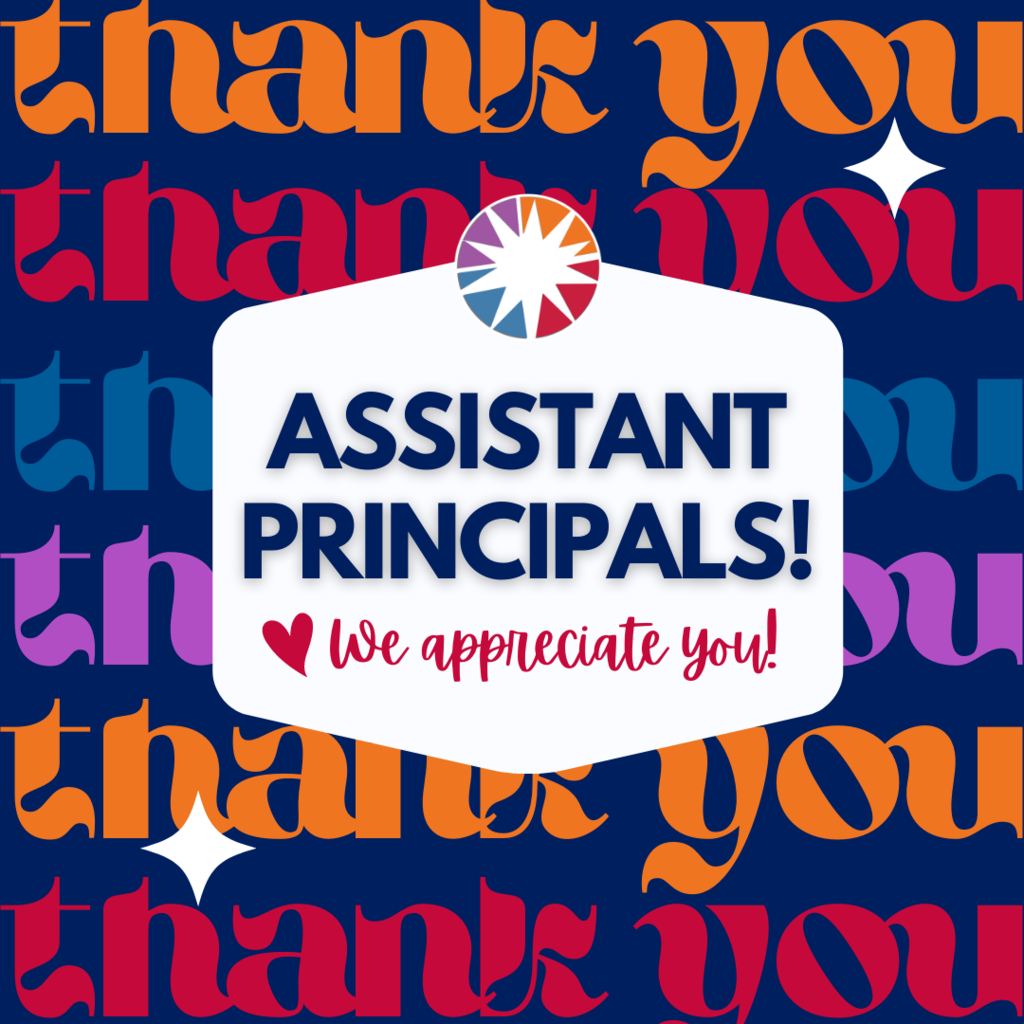 We are hosting another vaccine clinic at CICS West Belden this Wednesday March 30, 2022! Getting vaccinated is imperative to keeping us learning together safely. Walk ins are welcome, but advance registration is strongly recommended, please use this link:
https://events.juvare.com/IL-IDPH/oooyn/1297974/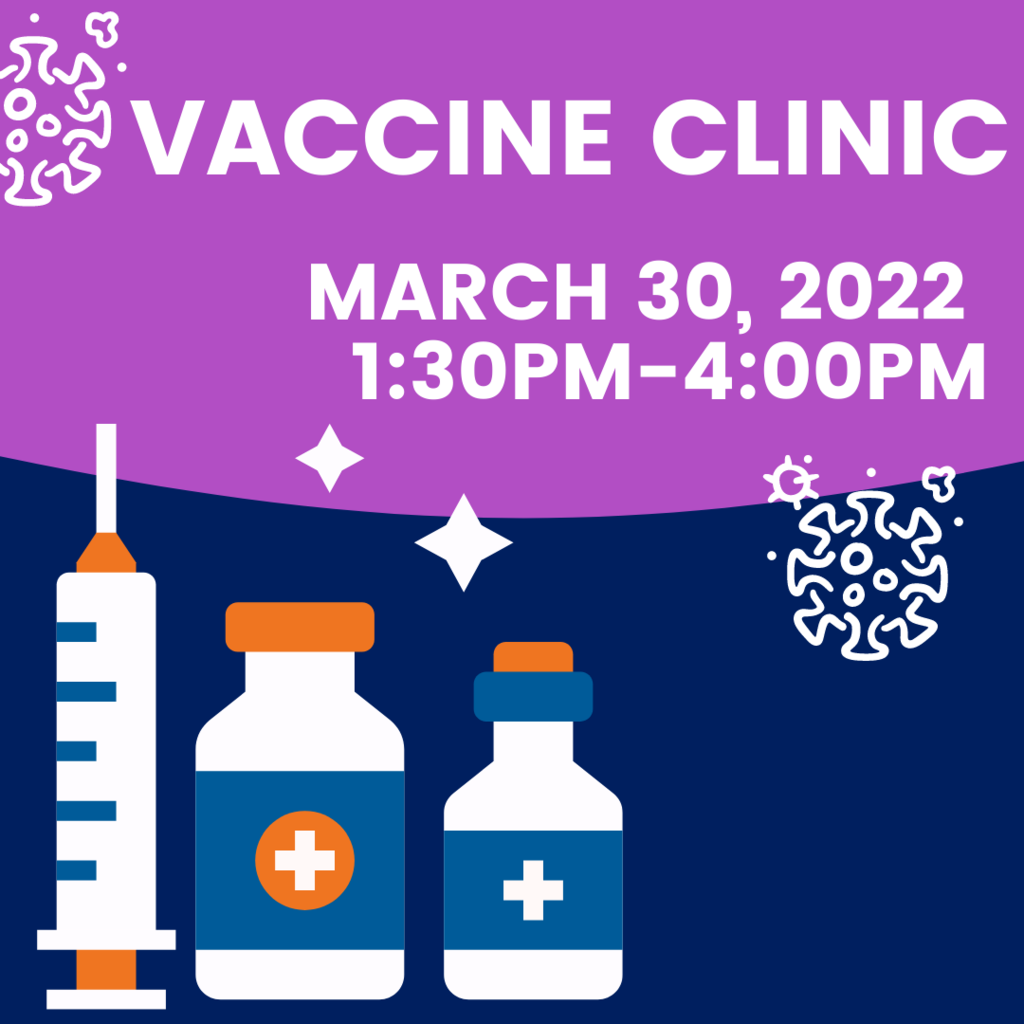 We are excited to present the academic calendar for the 2022-23 school year! Thanks to everyone who shared their feedback. Votes were close, with 54% of voters selecting the first option, featuring a August 23, 2022 start date. In consideration of your feedback, as well as much discussion around the highlights of each calendar, we have decided to select the first calendar option, with a student start date of August 23, 2022. Take a look here:
https://drive.google.com/file/d/1KtrR7h7bIuK83_Q7L1umoSvrVLeB3xM6/view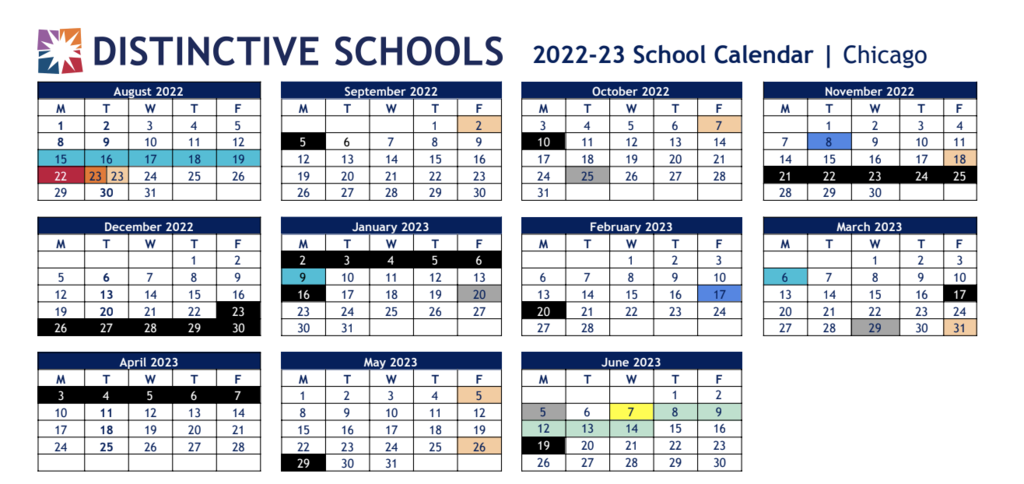 Happy #SELday everyone! SEL or Social Emotional Learning is extremely important to our mission at Distinctive Schools. When students understand their emotional health, they grow as individuals both in their academics and daily life. Shout out to our partners @Move_ThisWorld for their amazing SEL curriculum and thank you to caresolace24_7 for making the first steps in getting support even easier!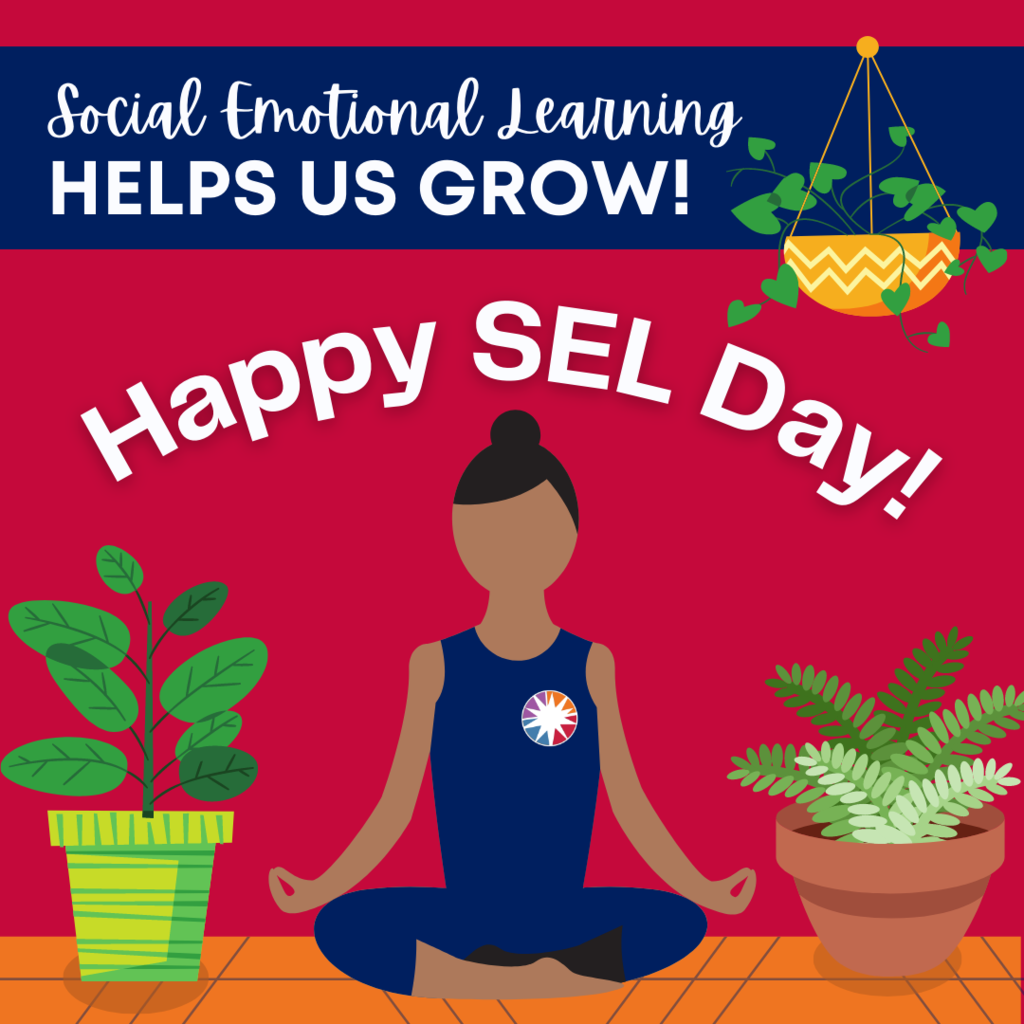 This week is National School Social Work Week and we are celebrating our amazing Social Workers! Thank you for partnering with students, families, and staff to ensure our communities are safe, warm, welcoming environments for all! We appreciate you!

We're excited to launch the Test to Stay program this March! In partnership with the Chicago Department of Public Health, Test to Stay will provide an alternative to quarantine to keep more students learning safely in-person. Read more here:
https://bit.ly/DS_COVID19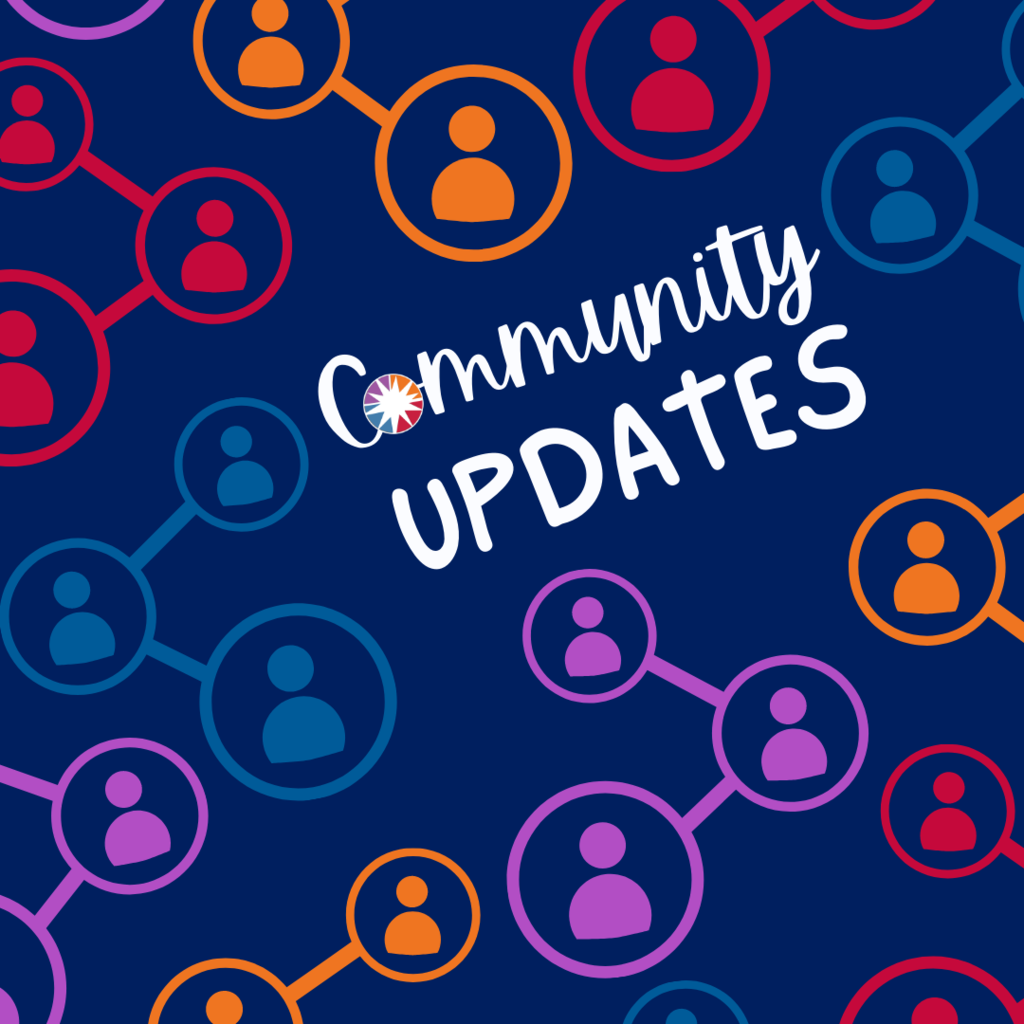 Celebrate – Honor – REFLECT Today is the final day of Black History Month. We close with a quote from the always inspiring author, novelist, playwright, poet, activist, and brilliant mind of James Baldwin, "History, as nearly no one seems to know, is not merely something to be read. And it does not refer merely, or even principally, to the past. On the contrary…" Let his words serve as a reminder that history is being written now, as we carry it in our hearts, we celebrate, honor, reflect. Black history is everyday.

The CDC lifted the mask requirement for schools – we are excited about the progress this means we have made in fighting COVID-19! At this time, Distinctive Schools Chicago will continue to require masks for the week of February 28 as we update mitigation measures and quarantine protocols. We will provide an update on masks beyond this week by Thursday, March 3.

Dr. Gholdy Muhammad is an educator, curriculum designer & author of Cultivating Genius: An Equity Framework for Culturally and Historically Responsive Literacy. As we reflect on how we as educators can strive to #CultivateGenius, Dr. Muhammad's texts have been so inspiring! Her work has provided an incredible framework for how we REFLECT on curriculum and analyze texts.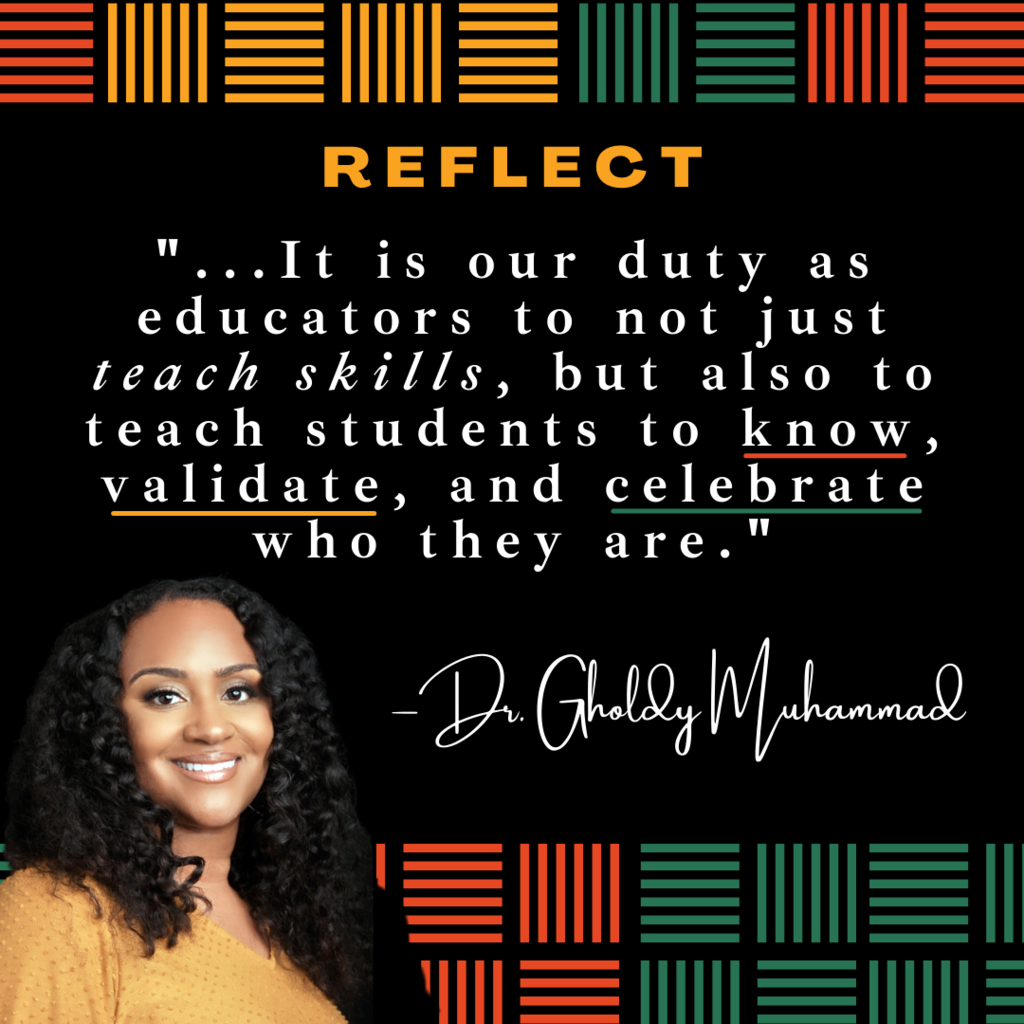 We hope everyone had an amazing Random Acts of Kindness Week! Here are some of our students showing off some kindness cards they made. Great job!

Celebrate – HONOR – Reflect Marva Collins, famous Educator, Chicago native, and education pioneer, is someone whose life and work are held in high HONOR. Marva Collins worked to serve students with a focus on teaching and reaching the whole child. As an educator, including in developing a whole-child model and philosophy, Collins ensured that strong teaching and learning take place every single day – she is an amazing example of passion and dedication; she is a testament to the impact a teacher can have.

There is no one way to be kind, there are infinite ways! Do what you can today to make someone's day. Being Distinctive means being kind – what can you do today where you are, with what you have to #MakeKindnessTheNorm? #RandomActsofKindness #BeDistinctive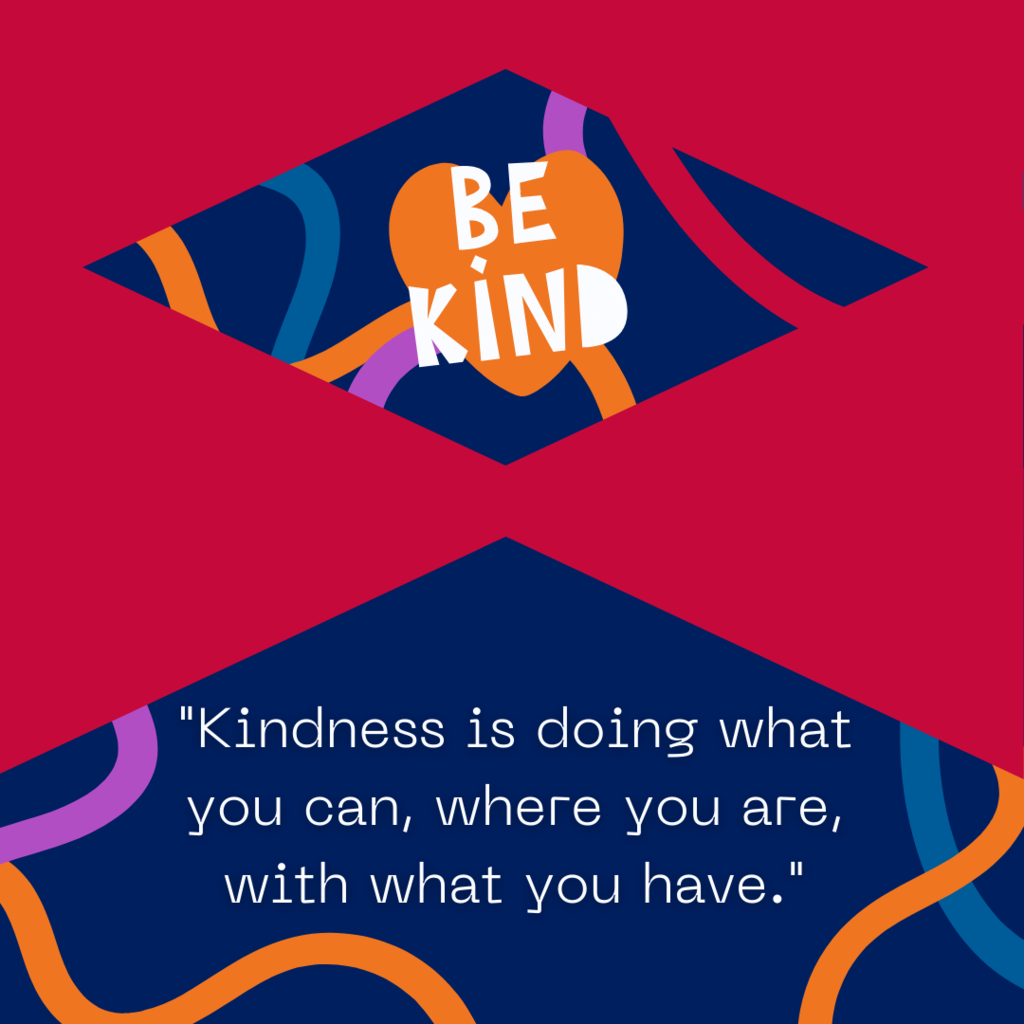 We strive every day to make sure each of our students and staff know they are *somebody* – we teach and learn with extraordinary individuals every single day! Take a moment today to make someone's day through – #RandomActsofKindness! #MakeKindnessTheNorm #BeDistinctive

Everyone can make a difference with a little bit of kindness! Kindness is one of our core values at Distinctive Schools, we love seeing out students and staff being kind to each other every day! What little bit of good will you do today to #MakeKindnessTheNorm? #BeDistinctive #RAKweek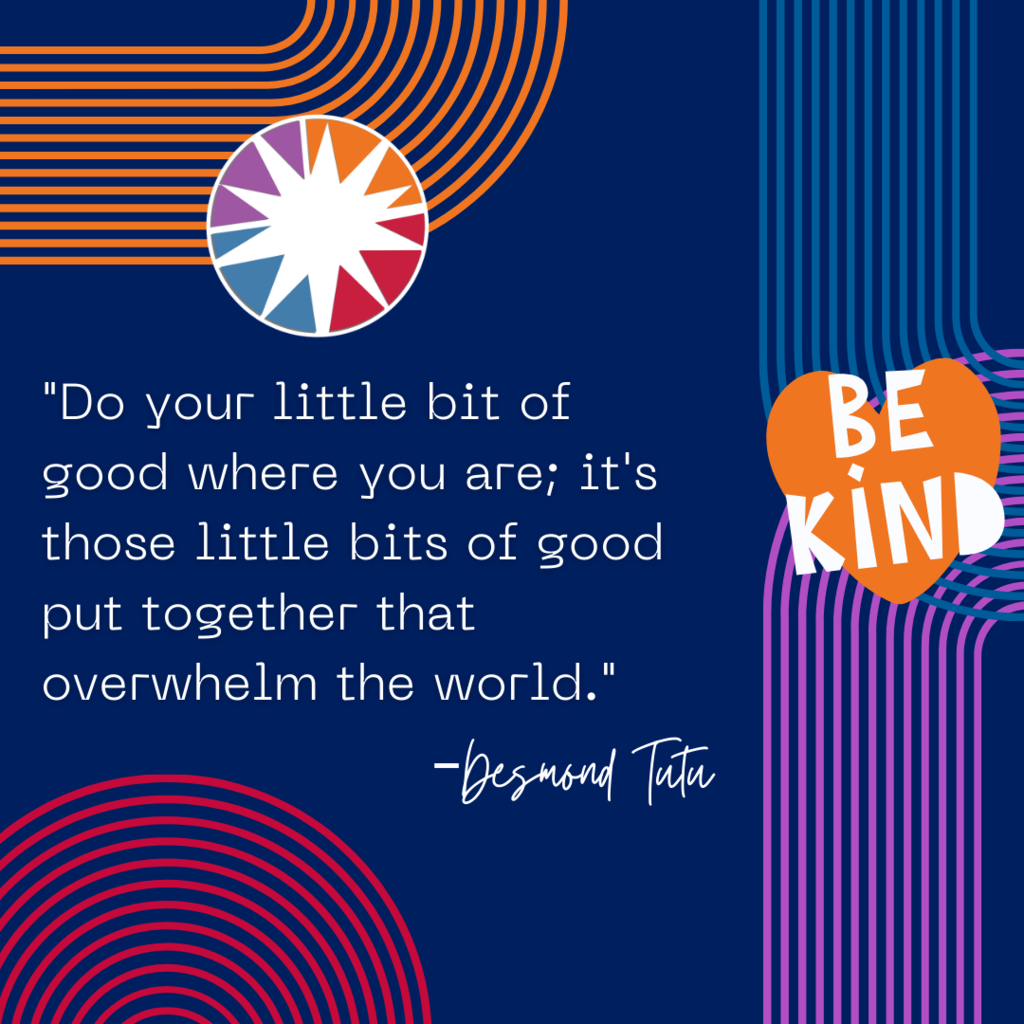 Happy Valentine's Day! Today is also the first day of Random Acts of Kindness Week! During Random Acts of Kindness (RAK) Week, we challenge you to do something KIND for others everyday! Our goal is to help #MakeKindnessTheNorm! How will you practice kindness today? #RandomActsofKindness #RAKweek #BeDistinctive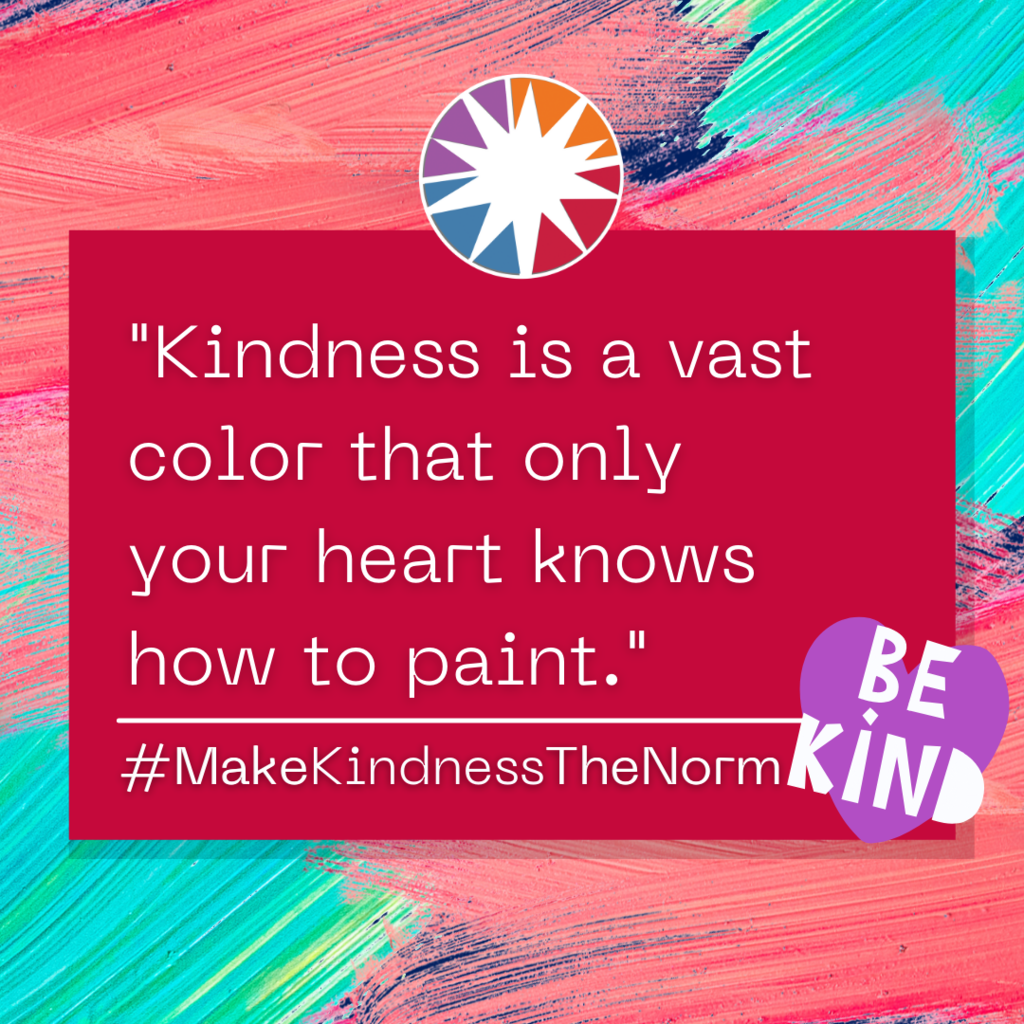 Our first graders are having so much fun with their math measurement learning!